Productive and fun-learning activities should be the key to keep children engaged,
say experts in a virtual panel discussion
For immediate release
Sharjah, July 6, 2020
In the presence of nearly 400 parents, children and educators, child experts and cyber safety experts in the UAE have warned of the dangers of gaming addiction, urging parents to design and implement fun and engaging summer camps for their children at home during the long summer break.
They were speaking at a virtual panel discussion organised by the Child Safety Department (CSD) in Sharjah titled, 'Our Summer Camp at Home', held jointly with the UAE Telecommunications Regulatory Authority (TRA), the Abu Dhabi Judicial Department, and Sharjah Children.
Hind Al Badwawi, Psychological Counsellor at the Abu Dhabi Judicial Department; Engineer Abdelaziz Alzarooni, Team Leader, Cybersecurity Capacity & Business Development at TRA; and Noura Ali Al Shamsi, Acting Director of Children's Care at Sharjah Children, emphasised the need to engage young kinds in productive activities.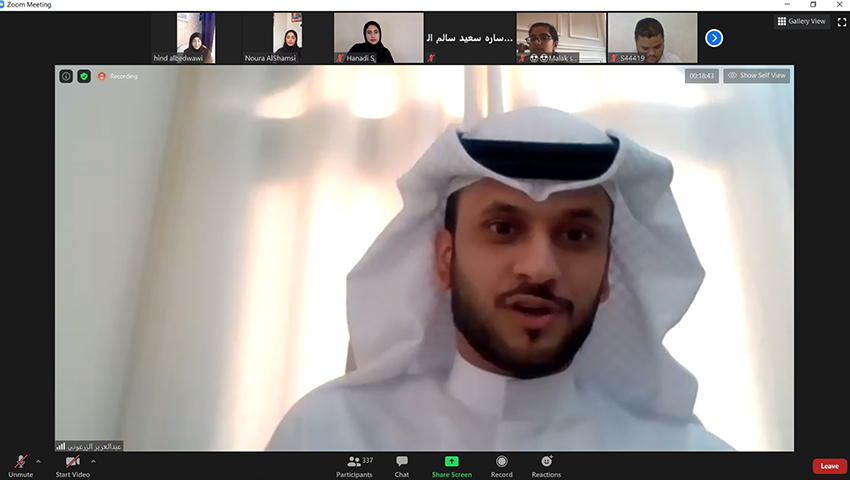 The virtual discussion, moderated by Hanadi Saleh Al Yafei, Director of CSD, was addressing parents and highlighted that allowing their kids unlimited access to e-games may lead to gaming addiction.
Al Yafei said: "The new reality facing us this year due to the coronavirus outbreak is that summer camps will be held digitally, or in a limited capacity to keep children safe. This means most children will largely spend their Summer break at home. This virtual meeting therefore sought to inform parents on ways they can creatively engage their children in learning activities through their holidays."
Abdelaziz Alzarooni introduced attendees to the concept of 'gaming disorder' a term which was coined by World Health Organisation (WHO) as a behavioural pattern characterised by impaired control over gaming, an increase in priority given to gaming over other activities, and the impact on a child's psyche, confidence, and interpersonal relationships in the real world.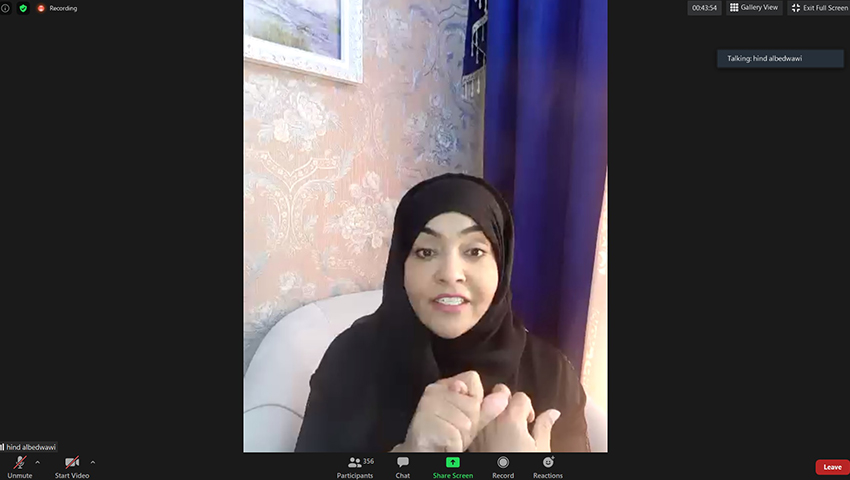 Alzarooni urged parents to choose age-appropriate games based on European and American age rating systems. Adding that the UAE's rating system is better aligned with Emirati culture, he said the use of parental control features on smart devices to limit children's access to harmful or inappropriate content was a must.
Meanwhile, Hind Al Badwawi stressed the importance of strengthening familial bonds, saying: "Parents need to be involved with their children, participate in their hobbies, and even play some video games with them. This interaction will help parents understand their children's views and the games they like."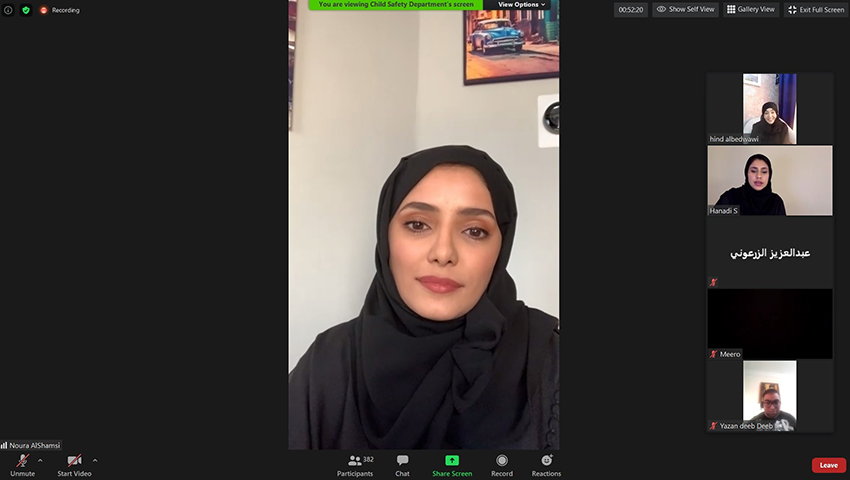 Al Badwawi warned parents of the imminent dangers of cyber blackmail, and the steps to be taken when tackling such incidents. She stated that parents should acknowledge the problem and refrain from blaming or reprimanding the child. Parents must understand that they are a part of the problem, either due to their lack of supervision or for allowing their children too much time online. Al Badwawi advised parents to report such incidents to the relevant authorities if they are unable to reolve the issue at home.
She also emphasised the need to treat a child for trauma of guilt and fear arising from such incidents, including seeking educational and psychological counselling, to restore the confidence of their child.
Noura Ali Al Shamsi offered practical advice on how parents can plan and implement their very own home-based summer camp. She said: "Hold a brainstorming session with your children right from the planning phase, asking them to submit a list of activities they want to do. Children can be encouraged to research online for suggested activities or they can get ideas from story books. This process will help support children's cognitive skills."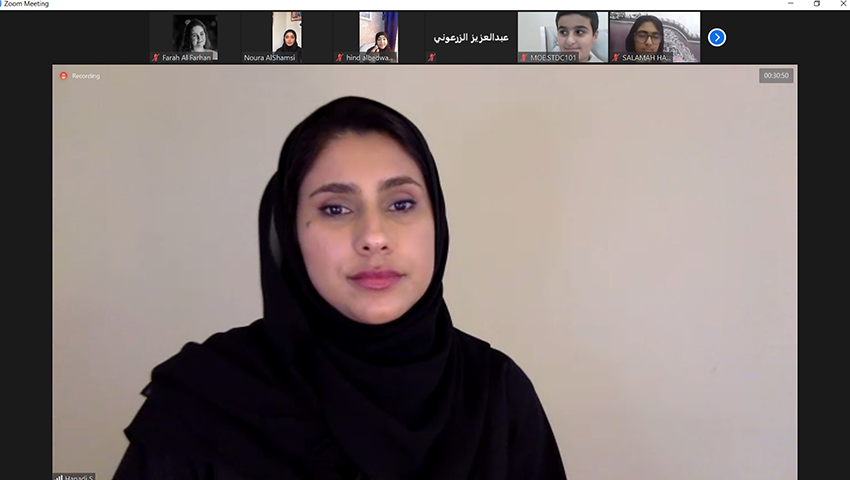 "It is essential to involve children in the details. Ask them to create a list of items they will need for the activities and give them a specific budget so they can plan their spending. These activities will help expand their knowledge and hone their planning skills," Al Shamsi added.
She also shared with the attendees a sample schedule to organise the summer programme, with various examples of activities that can be implemented in any home.
At the conclusion of the session, Hanadi Al Yafei announced that CSD would continue to organise similar helpful discussions in the coming months, sharing details on its socials @childsafetyuae.