Young visitors to the seventh edition of the Sharjah International Film Festival for Children and Youth (SIFF) 2019 pledged not to bully other children.
The pledge came during a workshop organised by the Child Safety Department (CSD), a subsidiary of the Supreme Council for Family Affairs (SCFA). The workshop aimed to educate children on the noble values of tolerance, friendship, cooperation and love, reinforcing the close and healthy social relationships between them.
Conducted by Nahla Hamdan Al Saadi, Head of Programmes and Events at CSD, the workshop gave young visitors to SIFF insights on what constitutes bullying and how to respond to it, through engaging games and role play, in addition to showcasing a selection of photographs that illustrate the different types of bullying; verbal, social, physical and cyber bullying.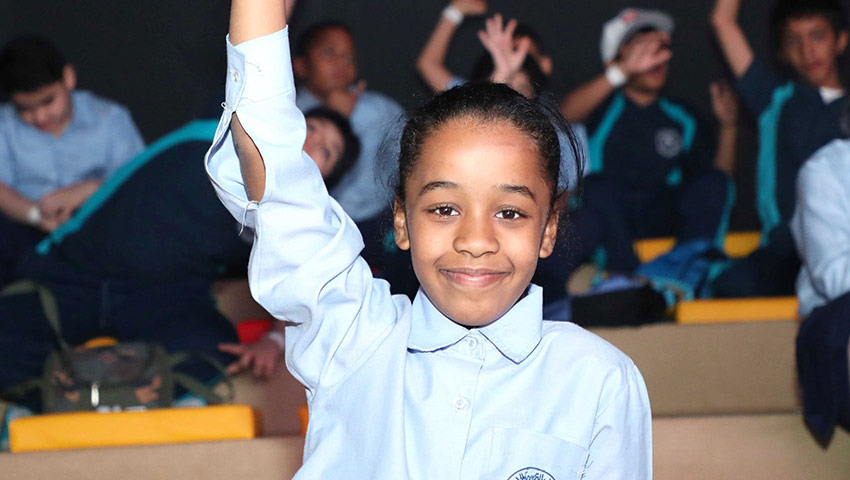 She discussed the differences between the four types of bullying and how to react to each form, highlighting the importance of asking help from parents, teachers, or other trusted adults.
The session also highlighted the negative impact of bullying on children in terms of academic development, and how it may discourage them from going to school. It can also take a great physical and emotional toll on kids such as fatigue, depression, stress, detachment and isolation.
The workshop educated kids on the five steps to deal with bullies, starting with ignoring them, walking away from the situation, speaking amicably to avoid escalation, speaking firmly when the bullying continues, and culminating in the last step which is telling parents, teachers or social experts.