In a joint initiative between Sharjah's Child Safety Campaign (CSC) and 'Aqdar' – Khalifa Empowerment Programme for Students, a series of workshops were held across five schools to outline the damaging effects and prevalence of online abuse.
A total of 475 students participated in the sessions, which covered hacking, piracy, libel, solicitation, cyber-bullying, cyber-harassment and cyber-stalking, as well as exposure to harmful content. The need for monitoring and mentoring becomes ever-greater as statistics show a growing reliance on online use. One recent survey by the Abu Dhabi Education Council showed that a quarter of students use social media for five hours or more a day.*
Hanadi Saleh Al Yafei, Department Director at SCFA, and Head of the Organising Committee of the Child Safety Campaign, said: "The message we are trying to put across is that there are enormous benefits to using the internet, but it is far too easy to become an online victim as well."
"Many children are simply unaware of what dangers they face and in some cases how sophisticated the attempts are to steal their identity or hack into their devices. Whether it is innocence or naivety, we find that although more and more children are using the internet at a younger and younger age, there is still a severe lack of awareness of the traps that are laid."
The workshops were highly interactive and the children took part in the discussions, debates and demonstrations with great enthusiasm.
"It was interesting to see how the students reacted to the potential online threats and we gained some useful insights into their opinions. It was very much a two-way process and extremely helpful for us in terms of what the children did and didn't know and how we can use that to our advantage in subsequent workshops," Al Yafei added.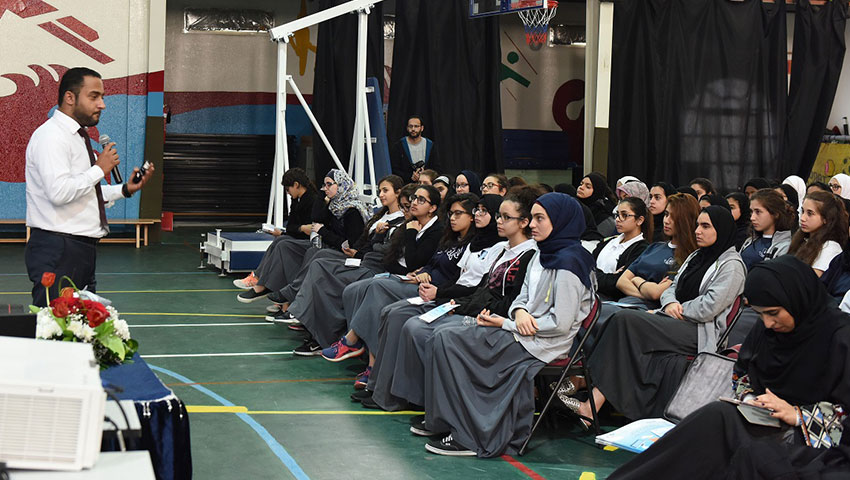 The Child Safety Campaign recently concluded its second phase was aimed at raising children's awareness of the concept of child abuse, and empowering them with the means to protect themselves. The campaign recently launched its third phase, focussing on cyber security for children.
The Child Safety Campaign is an initiative of the Supreme Council for Family Affairs (SCFA) that was launched under the directives of the wife of His Highness Ruler of Sharjah, Her Highness Sheikha Jawaher bint Mohammed Al Qasimi, Chairperson of the SCFA. It seeks to promote awareness about children's safety, protection, and social stability in order to ensure children are physically and psychologically healthy in a stable, family environment.