Interactive workshops provided practical approaches in dealing with
prevalent child safety concerns
For immediate release,
Sharjah, September 2, 2020
The Child Safety Department (CSD) in Sharjah has marked the conclusion of its two-month virtual 'Child Safety Summer Camp' with the participation of more than 5,400 children, youth, parents, and school staff.
Live streamed on Zoom video conferencing as well as CSD's Instagram account (@childsafetyuae), CSD's virtual summer camp was held in collaboration with various government entities including Sharjah Police, Sharjah Prevention and Safety Authority, Sharjah Child Friendly Office, and a number of childcare experts and doctors.
Held over the months of July and August, the camp had hosted a total of 15 recreational and informative sessions for children and youth to gainfully engage them throughout the summer break, and to boost their emotional and physical wellbeing during the COVID-19 pandemic. The educational and fun sessions were designed to prepare children and youth for the new academic year, and cope with the challenges they may have to face as they return to the classroom, whether physically or via hybrid learning options.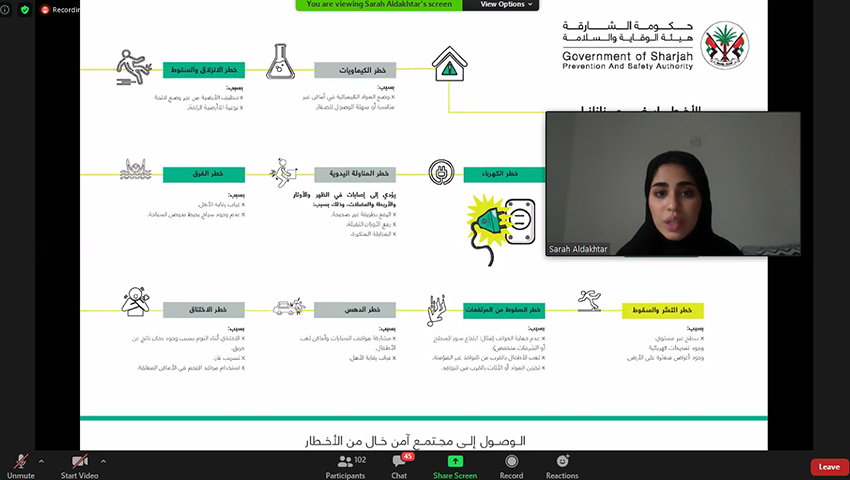 Through 10 information-packed workshops, parents were given an insight into the importance of safeguarding children's mental health and well-being, introduced to child rights that call for implementing safe, healthy and protective environments, and drawn into conversations on easing children back into school mode after the holidays. Workshops focusing on cyber safety, bullying, and other online perils helped parents better understand the nature of risks that technology brings about as the workshops addressed techniques and tools to monitor and keep kids safer.
Commenting on the success of the virtual camp, Hanadi Saleh Al Yafei, Director of CSD, said: "Ensuring a safe and healthy environment for children is essential particularly in the light of the exceptional circumstances we are currently witnessing. By carefully structuring our workshops that align with evolving changes, we have made a deliberate effort to reach out to parents and caregivers to reaffirm their roles and responsibilities to ensure these requirements are met."
She added: "CSD has received great feedback and praise from attendees who found the topics of our sessions to be timely and relevant, especially with the onset of a new academic year and the easing of restrictions in public places across the country. We were pleased to see many mothers join their children to attend workshops and to see younger and older siblings attend the sessions together."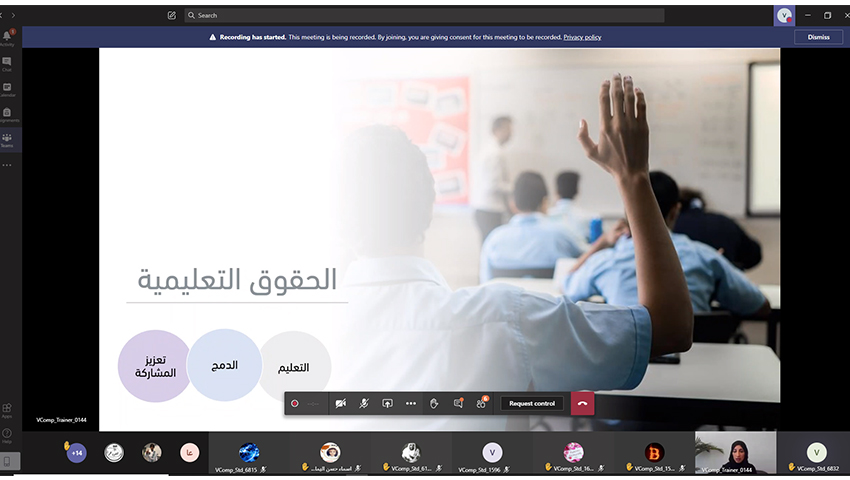 "We need to be more aware and vigilant going forward due to the ongoing pandemic, which we can overcome by continuing to abide by all precautionary measures and ensuring our children are adhering to them too," Al Yafei concluded.
In August, the Child Safety Summer Camp held four interactive sessions targeting children and youth. In the first session titled 'Cybersecurity', participants learnt how to secure their social media accounts and surf the internet in a safe manner. The second session, 'Overcoming bullying through play', tackled the topic of bullying and gave insights into how best to deal with specific incidents.
'What would you do if?', was the title of the third session that trained children in communication skills and provided strategies to help them be safe in the real world. In the session 'Let's prepare for school', children learnt vital tactics to prepare for a strong start to the school year and were also instructed in all the key elements required to keep them safe.
'Why bullying happens?', 'Correcting children's behaviour', and 'Children's fears' were the three workshops held for parents during August. During these sessions, parents were equipped with effective skills and responses, and taught practical and effective approaches to deal with behavioural situations as and when they arise.
In July, CSD held a series of workshops that offered valuable knowledge on dealing with the Coronavirus outbreak and how to keep children entertained at home. Personality development training, injury prevention, and developing an understanding of the key risks and realities relating to child protection both in the online and physical worlds, were amongst the other key workshops held.