Young children at the 11th edition of the Sharjah Children's Reading Festival (SCRF 2019) were engaged at the Child Safety Department (CSD) booth in a plethora of workshops, games and reading sessions.
CSD, an affiliate of the Supreme Council for Family Affairs (SCFA) in Sharjah, ran one of the busiest booths at the reading festival, featuring a cozy reading corner for students, a life-size jigsaw puzzle, a video game, and an all-day colouring activity for children of all ages.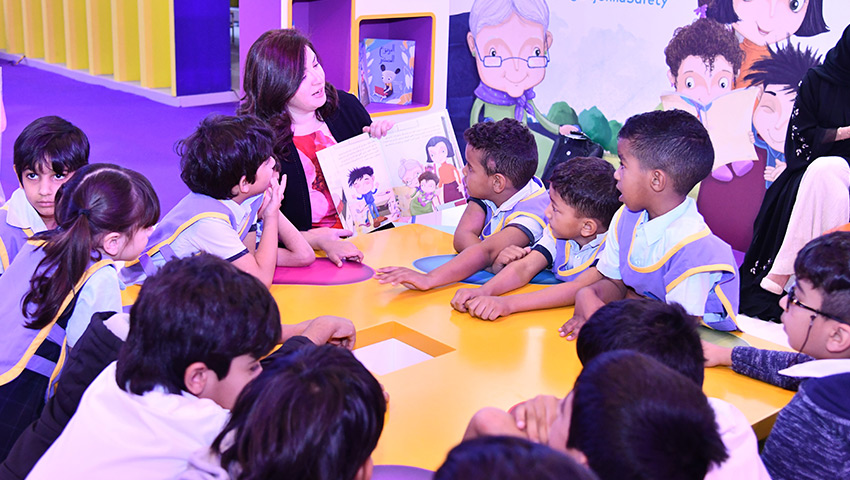 CSD also launched three new books in Arabic and Braille for children aged 6-9 years, in collaboration with Kalimat Publishing, supported by the '1001 Titles' initiative. They were launched during the opening ceremony of SCRF 2019 by His Highness Sheikh Dr Sultan bin Muhammad Al Qasimi, Supreme Council Member and Ruler of Sharjah. CSD has been featuring book signing ceremonies throughout the festival.
The stories tackle various child safety topics, such as home safety, getting lost in public spaces, and vehicle safety. They also highlight the importance of open communication channels and building trust between children and parents.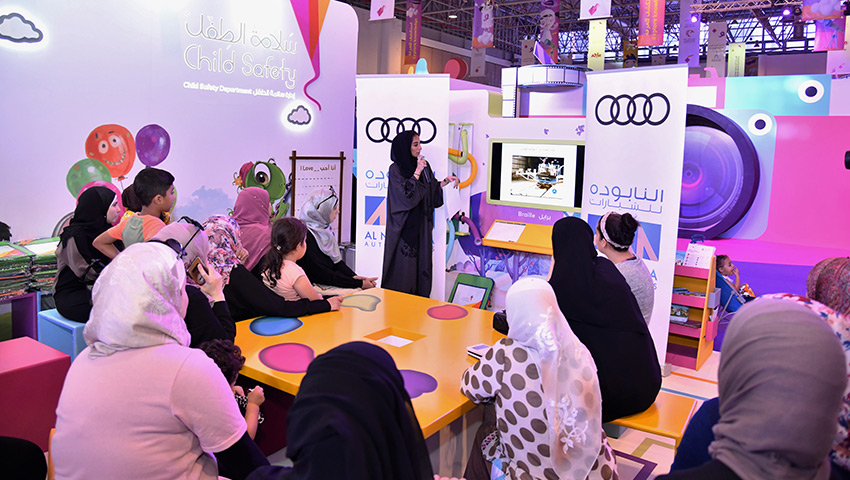 The department has distributed the new story books for free to all children visiting their booth.
Operating under the directives of Her Highness Sheikha Jawaher bint Mohammed Al Qasimi, wife of His Highness the Ruler of Sharjah, Chairperson of SCFA, Child Safety Department's primary goal is to raise awareness on children's safety, protection, and social stability by ensuring that they are physically and psychologically healthy in a stable and secure family environment.