The Child Safety Department (CSD), an affiliate of the Supreme Council for Family Affairs in Sharjah (SCFA), organised an educational workshop, in cooperation with the Sharjah Prevention and Safety Authority (SPSA), on the basics of home safety and accident prevention at the ongoing 12th edition of the Sharjah Children's Reading Festival (SCRF).
Children of all ages participated actively in the workshop, which was presented by Muna Lardhi Training Specialist at SPSA. They were educated on key practices that will ensure their safety at home.
Lardhi asked a number of questions which the young attendees were eager to answer, showing they had good knowledge on key safety measures and knew about the general risks they could face. A first aid kit was part of Lardhi's presentation, where she offered a detailed introduction to the kit's contents and their various uses. She also taught children about other safety gear like fire extinguishers.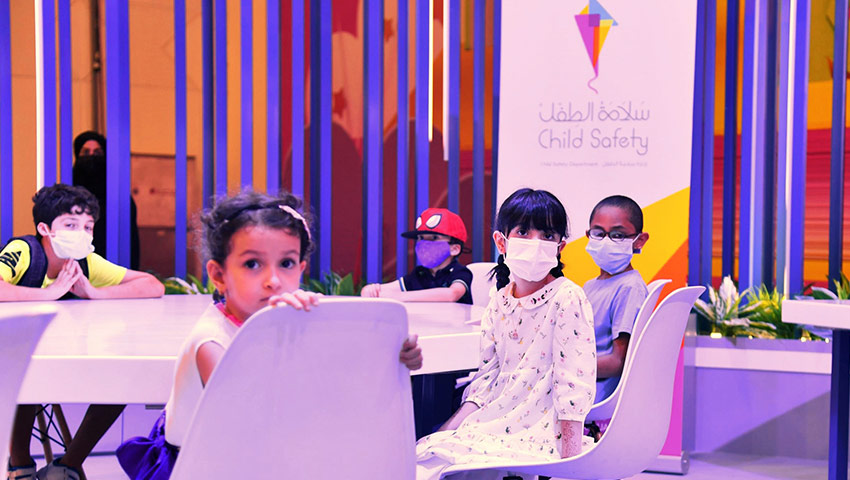 A video produced by the SPSA was shown to participants, featuring two characters, siblings Salama and Hamoud. Salama, the elder and careful one tries to educate Hamoud, her mischievous younger brother, who tends to get himself in hazardous situations.
The Child Safety Department will organise two more workshops at SCRF. The first one on Monday, May 24 at 5:15 pm in collaboration with the Telecommunications Regulatory Authority (TRA) will tackle cyber safety. The second workshop, titled 'I Know my Rights', will be held on Wednesday, May 26 at 5:15 pm, and will educate children on their rights and the UAE's child protection law, Wadeema's Law.