The Child Safety Department (CSD), a subsidiary of Sharjah's Supreme Council for Family Affairs, has launched the 'Cyber Safety Ambassadors' initiative, to provide Sharjah children and youth with required skills and training to deliver awareness workshops to their peers and colleagues pertaining to internet safety.
The initiative was launched in collaboration with a number of federal and local entities, including the UAE Telecommunications Regulatory Authority (TRA), Ministry of Community Development (MOCD), Khalifa Empowerment Programme – Aqdar, and Sharjah Police Headquarters.
The announcement was made at an event held yesterday (Wednesday) at Sharjah Girl Guides, and attended by child rights experts, government representatives, and 85 children nominated for the initiative.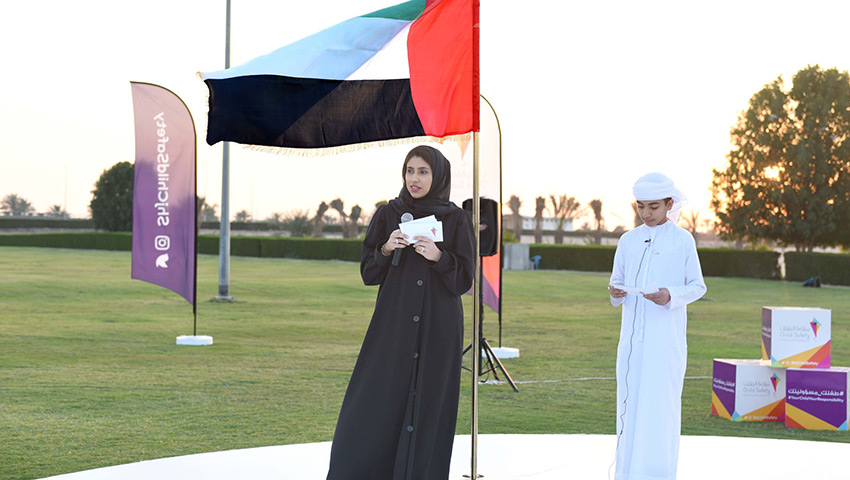 Hanadi Saleh Al Yafei, Director of CSD introduced the initiative and outlined its goals, while Engineer Adel Al Muahiri, Manager of the National Computer Emergency Response Team, TRA, presented the initiative's requirements and selection criteria, whereas Iman Harib Al-Falahi, Director of Social Protection Department at MOCD led an interactive session on child rights and the duties of young 'ambassadors' as part of this initiative. Young Rashid Al Tenaiji from Al Dhaid Children's Center was the event's EMCEE.
The interactive open-air event also saw a host of fun team-building games, a card-making activity, a dress-up photo booth, healthy snacks, and giveaways for children that included fun and educational games.
The initiative aims to educate and train the UAE's youth about cyber safety best practices and develop their communication and presentation skills, through an intensive training programme that follows a self-learning and instructor-led approach, enabling them to carry these messages to their peers.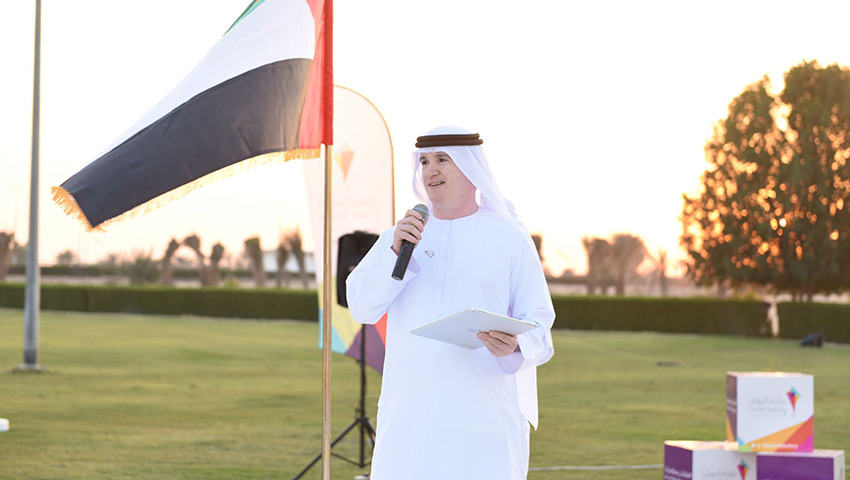 This is first of its kind initiative in the UAE and targets youth aged 11-18. They have been nominated from a number of institutions, including Sharjah Children, Sajaya Young Ladies of Sharjah, Sharjah Youth, which are affiliates of Rubu' Qarn Foundation for Creating Leaders and Innovators, in addition to Sharjah Girl Guides and Sharjah City for Humanitarian Services.
At the end of the programme, participants' performance will be evaluated based on specific criteria. The 20 best candidates will be shortlisted to formally join the initiative's team and start providing training workshops for their peers in summer camps, child care institutions and public and private schools.
The initial training and assessment phase will take place in March and April, and students who clear training, assessment and testing phases will be shortlisted in June.
Hanadi Saleh Al Yafei, Director of CSD, said: "This initiative is part of our commitment to raise children's and youth's awareness on the principles of cyber security. The training will use new interactive methods to enhance their role and responsibility towards themselves and society. We believe that children and young people are not only passive recipients and learners, but also partners in sharing our message and educating their peers".
Al Yafei added, "The initiative promotes Sharjah's stature as a child-friendly city and its launch coincides with Emirati Children's Day, which reaffirms our commitment to ensuring that all children in the UAE enjoy a safe and stable life, and that their rights are protected, in line with the UAE's and Sharjah's visions."
Engineer Adel Al Muahiri from TRA commended the cooperation and partnership with Child Safety Department in launching youth-centered initiatives that align with the UAE vision and Sharjah's strategic plans to empower children in all fields, with a special focus on teaching children to use electronic devices properly.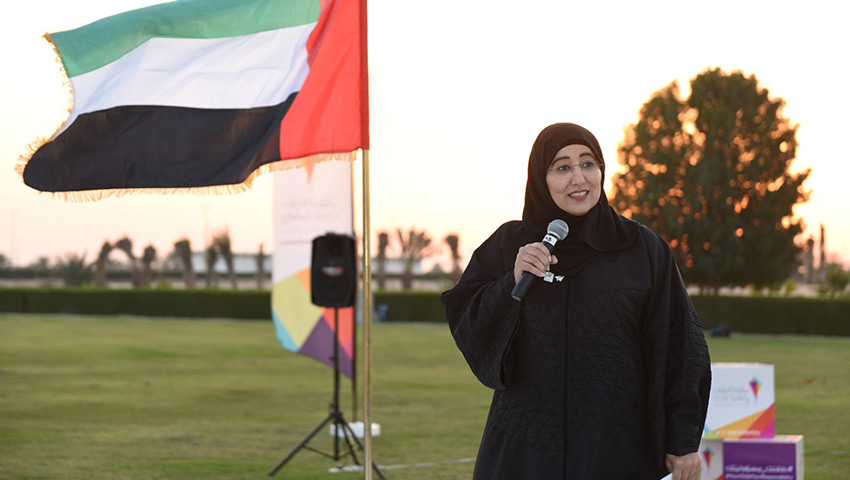 Al Muhairi also highlighted the role of the initiative in enhancing children's safety by teaching them safety rules while browsing and using social media platforms or chat rooms. This will help reduce cyberbullying and raise children's awareness about the hazards of being exposed to indecent or misleading content.
Iman Harib Al Falahi from MOCD said: "Our cooperation with the Child Safety Department in Sharjah is in line with the Ministry of Community Development's vision of maintaining a cohesive community that plays a role in social development. Child rights in the UAE are a priority in the Ministry's efforts. For societies to grow and develop, they must provide safety, and stability for its children and rising generations."
Al Falahi added that the the 'Cyber Safety Ambassadors' initiative constitutes an advanced step in raising awareness about the dangers of the indiscriminate use of cyberspace, noting the initiative important role in engaging children and adolescents in the development process.
Assessment process
The initiative's assessment process aims to evaluate participants' communication and teamwork skills, as well as their behaviour and presentation skills. To qualify, applicants must obtain 95% or more in the general assessment stage.
Criteria for participation in the initiative stipulate that applicants must be between 11 and 18 years old with good moral character and be able to prepare and deliver educational presentations in front of an audience. Participation requires parental consent for posting applicant's photos on social media and/or print and audiovisual media.
Other criteria include applicant's engagement in the initiative for no less than 3 years and selected 'ambassadors' are required to conduct workshops according to their respective age groups, where youth aged 13-18 will deliver 10 workshops every year, while children aged 11-12 will deliver a minimum of 5 workshops per year.