As part of its ongoing mission to raise children's awareness about issues of safety and wellbeing at home and in public, the Child Safety Department (CSD) in Sharjah, an affiliate of the Supreme Council for Family Affairs (SCFA), has brought a jost of exciting edutainment activities and storytelling sessions for the young visitors at the 40th edition of Sharjah International Book Fair (SIBF).
The department also released a comic story titled "Rasheds Watermelon" in collaboration with Majid magazine to educate children on the signs, dangers and consequences of bullying in an entertaining and relatable way. The positive story follows a young protagonist who has been bullied and comes up with a practical story to tackle and resolve the issue.
A series of engaging storytelling sessions in which titles published by CSD, including the popular Masood Al Batal, were organised. The storyteller, Thuraya Al Marzoqi, had her young listeners rapped in attention as she presented a creative narration of the story which taught young listeners basic safety measures to observe at home. As she read the second story, Nuzha Fil Souq, the session's attendees learned about why they must refrain from engaging with strangers in public places when their parents aren't around.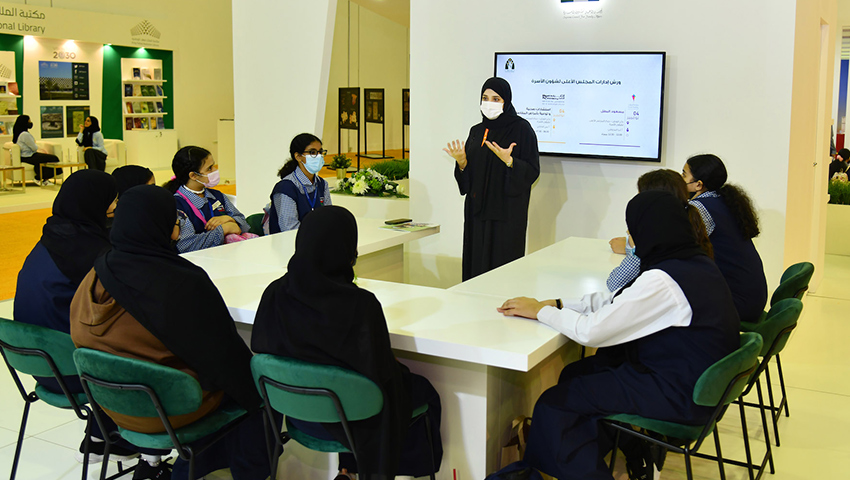 In another storytelly session of Al Batta Tamtam, children were taught the difference between good and bad secrets. At another session, the story Sibaq Alsabah read by Mariam Al Abdouli taught children key aspects of vehicle safety, the importance of fastening seat belts while in a moving car, and about being punctual.
CSD edutainment activities at SIBF 2021 include innovate painting and writing worshops on the topics of bullying and child safety in public. The CSD pavilion is also showcasing a selection of the department's published works in digital and Braille that have been produced to make their knowledge sources accessible in diverse formats. The offering also includes CSD's informative awareness videos.