The Child Safety Department (CSD), an affiliate of Sharjah's Supreme Council for Family Affairs collaborated with Federal Public Prosecution and Sharjah Plenary Prosecution departments to organise a workshop on children's rights yesterday (Monday) for 20 young men at the Wasit Youth Center.
Conducted by lawyer Mohammed Al Shehhi, Senior Prosecutor at Sharjah Plenary Prosecution, the workshop offered a discussion on what constitutes children's rights and the UAE Child Protection Law. The objective was to help the nation's youth identify and navigate challenges, interact positively with their community and change behaviours.
The workshop also seeked to identify youth's awareness about their rights and their perception of protection and safety.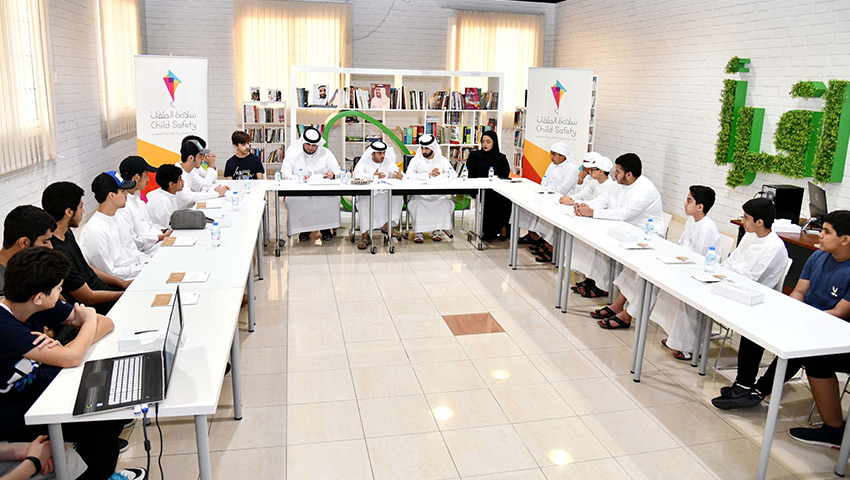 HE Anwar Al Harmoudi, Head of Sharjah Plenary Prosecution, Attorney General Prosecutor, said: "This workshop is part of our Awareness Councils initiative, which was launched to promote legal awareness among all members of community, particularly children and young people".
Talking about the importance of the workshop in raising youth's awareness about their rights and wellbeing that the UAE law guarantees, Hanadi Saleh Al Yafei, Director of CSD, said: "It furthers our efforts and initiatives to enable younger generations to interact with their community in constructive ways, provide a safe and nurturing environment to support their psychological and intellectual development, and equip them to make a positive impact on society.
"Our collaboration with the Federal Public Prosecution and Sharjah Plenary Prosecution follows from our vision to build effective partnerships with legal, social and executive entities entrusted with ensuring children's safety and rights protection," she added.