The Child Safety Department (CSD), a subsidiary of the Supreme Council for Family Affairs in Sharjah (SCFA), conducted a workshop recently to raise awareness of children's safety in cars, at Sharjah Ladies Club (SLC) in cooperation with Al Nabooda Automobiles.
The workshop highlighted the importance of car seats to keep children safe, and how to choose one that is most appropriate for the child, based on age, weight, and height.
The session is in line with Sharjah's long-standing vision to provide the highest standards of care and protection for children, while also supporting the 'Sharjah Healthy City' programme which aims to foster a healthy environment for the emirate's residents.
The workshop also presented various studies revealing the impact and consequences of not securing children in car seats, and highlighted parents' main reasons for not having or using them. Attendees were also coached on the different ways they could encourage children to sit in their seats.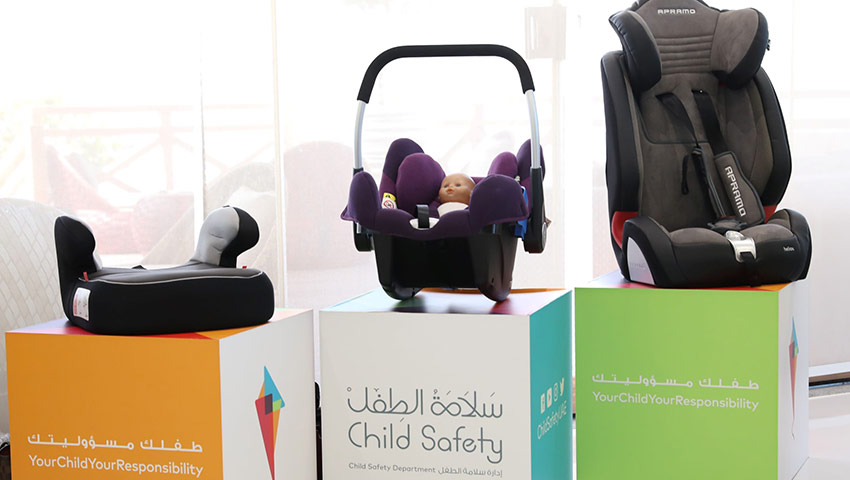 Nariman Al Rostamani, Assistant Marketing Manager at Al Nabooda Automobiles presented the different types of children's car seats according to weight and height and introduced the standardised European 'i-Size' system that enables drivers to safely and properly install car seats in their vehicles. She also emphasised the importance of placing children under 15-months in a rear-facing position.
Attendees were warned against accepting used car seats, as their safety may be compromised. It is impossible to verify whether the seat had been in a previous car collision, or if any essential parts are missing, or whether it is suitable for a specific car make. Additionally, used car seats may have expired, and may not comply with the latest safety standards.
Hanadi Saleh Al Yafei, Director of Child Safety Department, commented: "Children's car seats have standards and specifications that may be difficult for parents to understand easily, especially since seats vary according to children's ages and weight. Many don't know that car seats have an expiration date."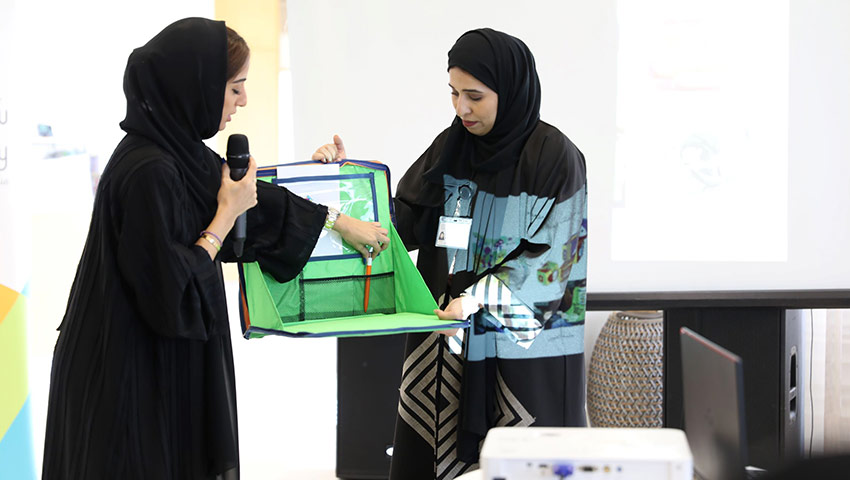 Al Yafei extended her thanks to SLC and stressed that CSD was always keen on partnering with various institutions and commended the department's ongoing partnership with Al Nabooda Automobiles. She highlighted the importance of coordination between public and private entities, and unifying efforts to raise awareness about child safety in cars.
For her part, Khawla Al Serkal, Director General of Sharjah Ladies Club, highlighted the efforts of CSD in launching awareness campaigns targeting all members of society. She stressed that SLC is always keen on raising awareness on the importance of child safety to all members and staff.
The attendees comprised SLC staff and members, and parents of children at the club's Basateen Pre-School Centre. At the end of the workshop, a child car seat was given as a prize to an attendee. All participants received gifts for their children comprising a car 'travel tray' to keep children safely occupied in the back seats.