The Child Safety Campaign, an initiative of the Supreme Council for Family Affairs (SCFA) in Sharjah, has held a two-day training workshop for supervisors and employees from a number of government institutions in Sharjah on how they can best deliver the campaign's message to children on cyber security.
A total of 47 employees and supervisors attended the training, which was held at SCFA and delivered by Engineer Abdulaziz Al Zarooni from the Telecommunications Regulatory Authority, the campaign's technical partner. The participants learned about the most effective measures to protect children from online viruses and how children can stay safe while using the internet.
Hanadi Saleh Al Yafei, Department Director at SCFA and Head of the Organising Committee of the Child Safety Campaign, said: "While many of the supervisors at summer camps may know the threats the internet poses, it is a different skill to help children to understand the best ways to avoid them. This workshop has been double-edged in that it has highlighted the internet's positives and pitfalls while providing specialised teacher training."
Participants at the workshop, which was held as part of the third edition of the Child Safety Campaign, represented Sharjah Police, Sharjah's Department of E-Government, Sharjah City for Humanitarian Services and Sharjah Children Centres.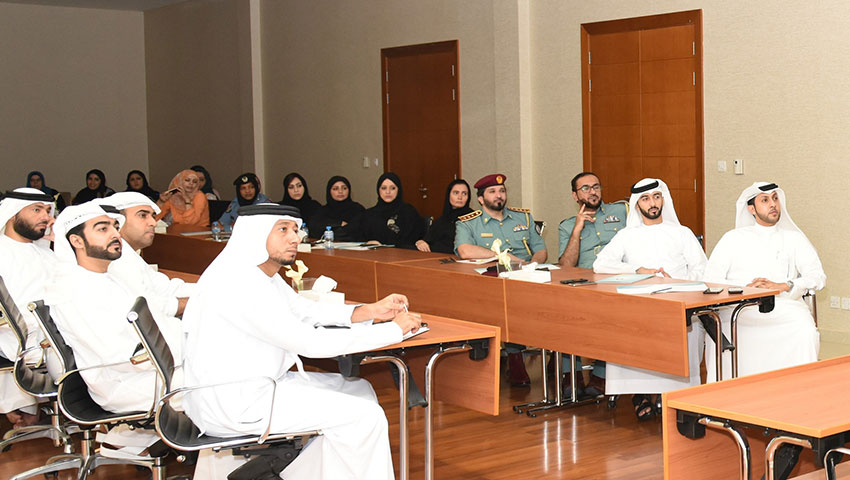 "Hosting these workshops not only serves as direct method of delivering the cyber safety message, it also acts as a knowledge sharing platform between government sectors, and creates a unified strategy where the different entities can combine best practices in order to help as many children as possible across Sharjah and the UAE," Al Yafei added.
The Child Safety Campaign will also provide specialist lecturers to deliver a workshop entitled 'Virus Attack', which will be included in the programmes of summer camps and activities organised by: Sharjah City for Humanitarian Services; Sharjah Children Centres; Sharjah Ladies Club Branches; Sharjah Women Sports Foundation; Sharjah Social Empowerment Foundation; Sajaya Young Ladies of Sharjah; Sharjah Youth; Sharjah Girl Guides; Sharjah Scouts Mission; and Al Jalila Cultural Centre for Children.
The third edition of the Child Safety Campaign was launched in March 2017 under the slogan 'Child Safety in Cyberspace'. The campaign is aimed at children, parents, teachers and internet experts and seeks to highlight the vital role played by community organisations to protect children from social media hazards and ensure they are safe online.
The Child Safety Campaign was launched under the directives of Her Highness Sheikha Jawaher bint Mohammed Al Qasimi, Chairperson of the SCFA and wife of His Highness the Ruler of Sharjah. It seeks to promote awareness about children's safety, protection, and social stability in order to ensure children are physically and psychologically healthy in a stable, family environment.