The Child Safety Campaign, an initiative of the Supreme Council for Family Affairs, organised two awareness workshops for parents to advise them on how they can protect their children from the negative aspects of smart device usage. The workshops took place at Kalba and Khorfakkan Children's Centres, and were held in conjunction with the Telecommunications Regulatory Authority (TRA).
Titled 'How to Protect Your Children Against the Dangers of Smart Devices,' the workshops formed part of the third edition of the Child Safety Campaign, which is being held under the theme 'Child Safety in Cyberspace.'
Hanadi Saleh Al Yafei, Department Director at Supreme Council for Family Affairs, and Head of the Organising Committee of the Child Safety Campaign, said: "We organised these workshops in alignment with our dedication to achieving the objectives of the third phase of the Child Safety Campaign and to spread its message across Sharjah. The sessions educate parents on the risks their children can face when they use smart devices and social media, particularly in the instances of a lack of proper instruction and guidance."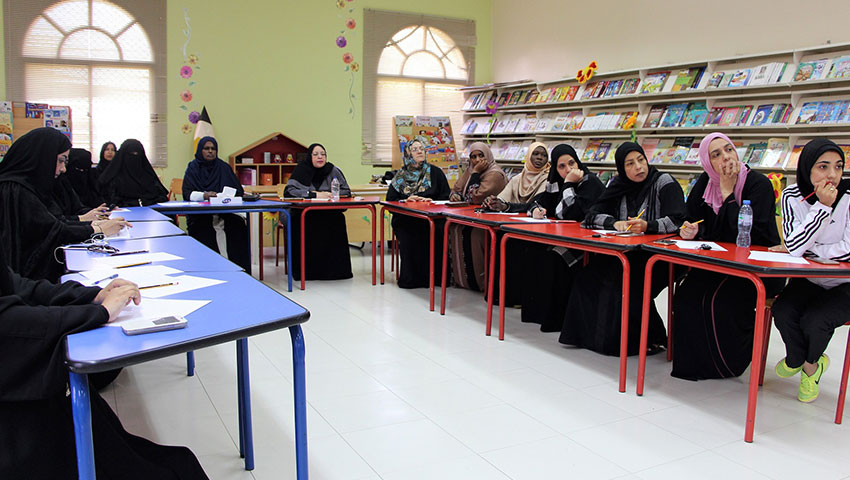 Facilitating the workshops was Engineer Abdulaziz Al Zarooni from TRA, who addressed the dangers that children and youth face when browsing the Internet, including cyber-blackmail, cyber-deception, cyber-stalking and the mistakes that can lead to the hacking of data through their smart devices. The sessions also educated parents on the methods and techniques that can be used to encounter these risks, as well as the best ways to protect smart devices.
The third edition of the Child Safety Campaign has a special focus on cyber-security for children in view of the proliferation of potentially dangerous websites which children can readily access easily. 'Child Safety in Cyberspace' targets children, parents, teachers and experts and seeks to promote the vital role played by community organisations to protect children from social media hazards and ensure they are safe online.
"Throughout our campaign we aim to solidify partnerships with different community organisations and entities, such as Sharjah Children Centres, to expand our reach to all target groups and spread our message that highlights the importance of protecting and safeguarding children against any form of hazard and harm," added Al Yafei.
The Child Safety Campaign was launched under the directives of the wife of His Highness Ruler of Sharjah, Her Highness Sheikha Jawaher bint Mohammed Al Qasimi, Chairperson of the Supreme Council for Family Affairs. It seeks to promote awareness about children's safety, protection and social stability in order to ensure that children are physically and psychologically healthy in a stable, family environment.