As part of its first participation at the Sharjah Children's Reading Festival (SCRF), the Child Safety Campaign, a subsidiary of the Supreme Council for Family Affairs (SCFA), launched a series of new storybooks to promote safety awareness among youngsters, in cooperation with Kalimat Publishing, an imprint of Kalimat Group that is dedicated to publishing children's books.
The new titles include six books in Arabic as well as Braille for visually impaired children, the first three of which were launched during the 10th edition of SCRF taking place at Expo Centre Sharjah from 18-28 April, and published with the support of '1001 Titles', a Knowledge without Borders initiative. The campaign aims to launch the remaining three titles next year, during the 11th edition of SCRF in April 2019.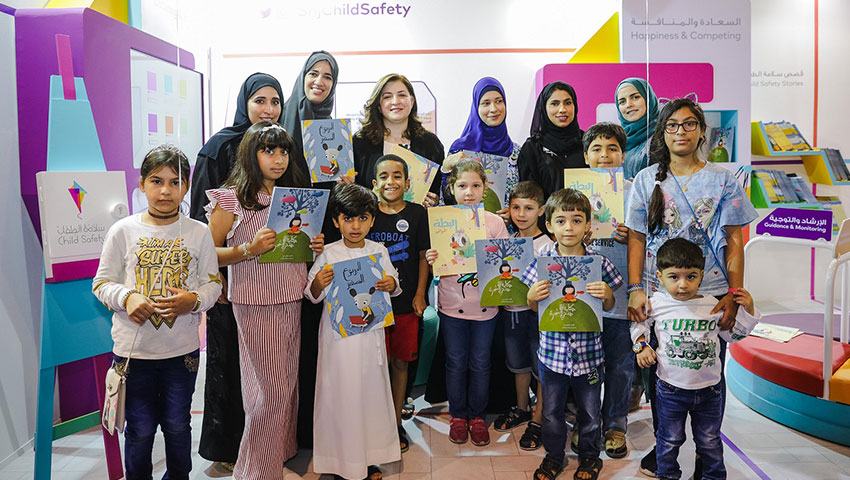 To celebrate its first series of titles, the campaign held a book signing at its stand at SCRF yesterday (Saturday), where the authors added their personal touch to the signed copies, encouraging young visitors to read more and broaden their knowledge.
Hanadi Saleh Al Yafei, Department Director at SCFA and Head of the Organising Committee of the Child Safety Campaign said: "We understand how important it is to create new and innovative methods, such as books and stories, to promote awareness among children, and help them to cope with any threatening or hazardous situations. Child safety is our primary concern and launching these titles is an excellent addition to that goal."
Al Yafei added: "Kalimat Publishing is one of the most important Arabic publishing houses for children's books and we are proud to launch these titles for children to enjoy while gaining essential information on staying safe and avoiding potential danger."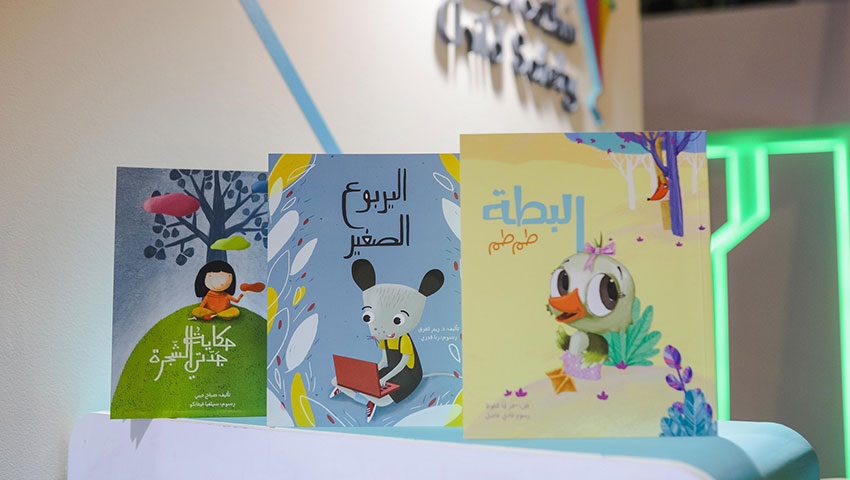 Al Yafei highlighted the campaign's keenness to publish the titles in Braille, in addition to Arabic, to target children who are visually impaired and ensure that they too are able to enjoy the books and learn their messages. The campaign will be distributing the titles free of charge to all young visitors throughout SCRF.
The three titles feature a collection of exciting stories that will entertain young minds while helping them understand issues relating to child safety and rights, they include: 'My Grandmother the Tree' written by Sabah Deeby and illustrated by Sylvia Vivanco, 'The Little Jerboa' written by Reem al Qarq and illustrated by Rana Qadry; and 'Tumtum the Duck' written by Sahar Naja and illustrated by Fadi Fadhel.