The Child Safety Campaign (CSC), a subsidiary of the Supreme Council for Family Affairs in Sharjah (SCFA), recently concluded a programme of 45 educational workshops, in collaboration with the Telecommunications Regulatory Authority – the campaign's strategic partner – to help youngsters avoid potential online dangers. The workshops introduced more than 1,200 children aged 6-18 years to the concepts and risks of computer viruses, and demonstrated the most effective ways to protect their smart devices.
Under the title 'Virus Attack', the interactive workshops were conducted by a group of expert lecturers who created the scenario of a virus attack on Earth from the planet 'Virusia', and how Salem – a young Emirati boy – comes to the rescue by travelling to Virusia to fight the enemy.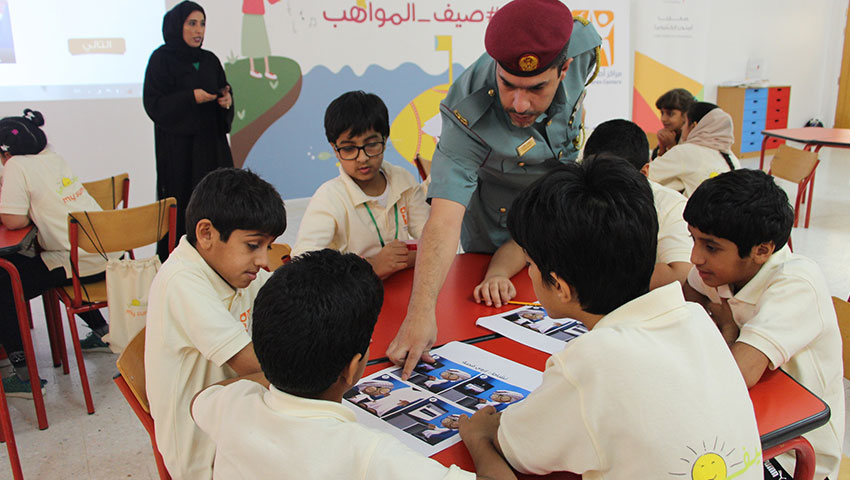 Salem's character guides the children through this journey, with quizzes and games on how to set strong passwords and what measures they should take to avoid any risk of a virus attack.
The workshops were held in conjunction with a number of summer camps at Sajaya Young Ladies of Sharjah, Sharjah Children Centres, Sharjah Scout Mission, Sharjah Ladies Club Branches, Supreme Council for Family Affairs, Sharjah City for Humanitarian Services, Sharjah Youth, Sharjah Cultural and Chess Club, Sharjah Girl Guides, the Ministry of Community Development, Sharjah Women Sports Foundation, Sharjah Sports Council, and 'Saif Biladi' (My Summer).
Hanadi Saleh Al Yafei, Director of SCFA and Head of the Organising Committee of the Child Safety Campaign, said: "These workshops have played an extremely important role in not just raising awareness of computer viruses, they have also provided useful, practical advice on how to avoid some very serious risks in a digital age where we rely increasingly on the safety and security of our devices."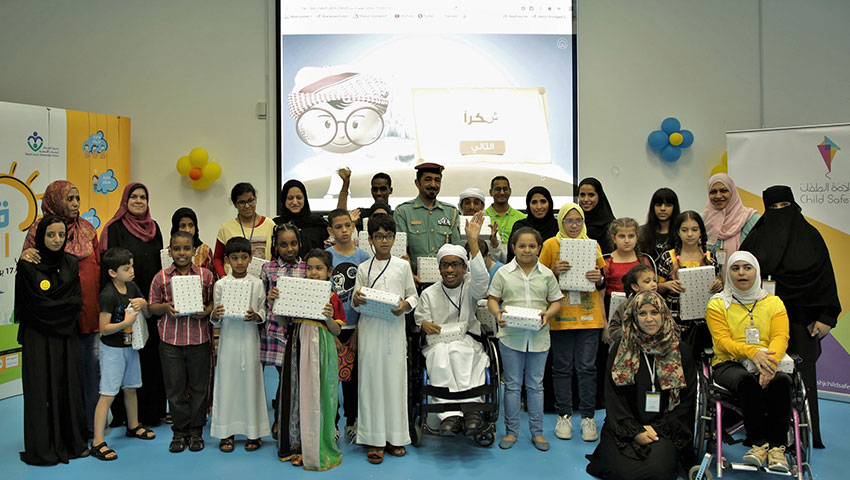 "Several participating organisations dedicated qualified staff members to deliver these workshops, some of whom had successfully completed our 'Trainer Training' programme, and sought to reach as many children as possible to educate them on how to stay safe while browsing the internet.
"The summer camp programmes were an ideal environment to promote the message of the campaign's third edition and through the huge turnout of students and their eagerness to participate in the workshops, this has been a true success in terms of both relevance and results," she added.
Sharjah Police Headquarters, Sharjah Department of eGovernment, Sharjah Children Centres and Sharjah Social Empowerment Foundation, each provided expert lecturers to conduct the workshops.
The 'Virus Attack' workshops were held as part of the third edition of the Child Safety Campaign, which was launched in March 2017 under the slogan 'Child Safety in Cyberspace'. The campaign is aimed at children, parents, teachers and internet experts and seeks to highlight the vital role played by community organisations to protect children from social media hazards and ensure they stay safe online.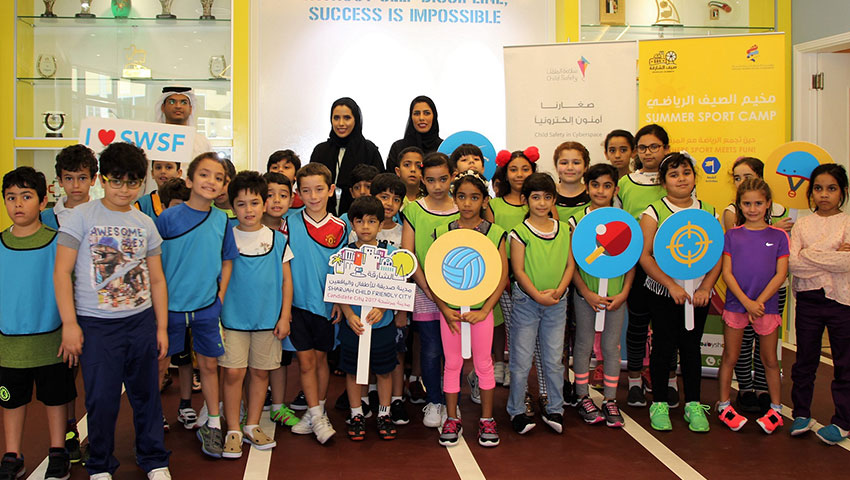 The Child Safety Campaign was launched under the directives of Her Highness Sheikha Jawaher bint Mohammed Al Qasimi, Chairperson of the SCFA and wife of His Highness the Ruler of Sharjah. It seeks to promote awareness about children's safety, protection, and social stability in order to ensure children are physically and psychologically healthy in a stable, family environment.