The Child Safety Campaign (CSC), an initiative of the Supreme Council for Family Affairs (SCFA) in Sharjah, participated at the ninth Sharjah Children's Reading Festival (SCRF 2017) with two important workshops on safe technologies for children in collaboration with the Telecommunications Regulatory Authority (TRA). The central focus of these workshops was to introduce children to the basics of safe usage of smart devices and new technology.
Moza Al Shuqairi, member of TRA's computer emergency responses team, conducted these interactive workshops, which included the screening of a brief informative film that explained to children essential techniques to use the internet safely, and ways in which they can steer clear of the dangers it poses.
Appreciating their strategic collaboration with CSC, she said: "TRA's efforts are aimed at reaching the largest possible audience that belongs to the younger age groups, in order to ensure their safety and privacy online. Our strategic partnership with the Child Safety Campaign will help get our message across to as many children as possible, facilitating the measures we take to ensure their digital safety."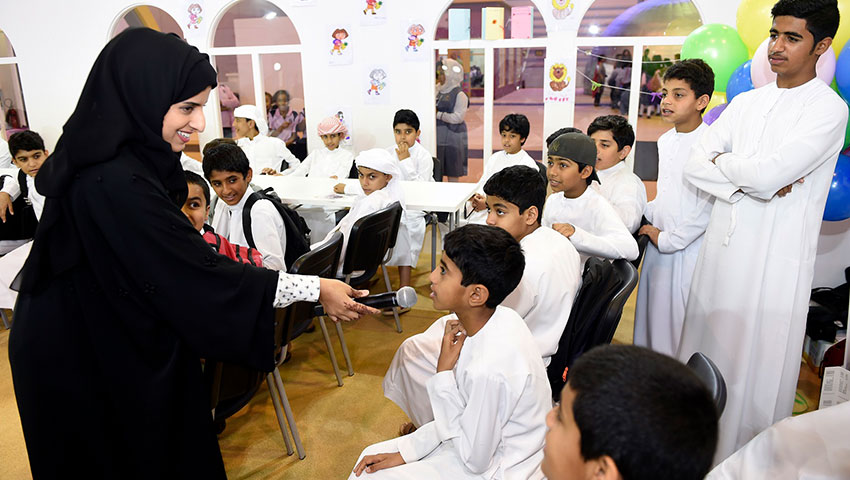 For her part, Hanadi Saleh Al Yafei, Department Director at SCFA, CSC's Head of Organising Committee, remarked: "We aim to provide children with the tools that will enable them to reap all benefits of the internet, while being protected from its possible dangers. In the third phase of the campaign, 'Child Safety in Cyberspace', we aim to do just that, in collaboration with our strategic partners for this edition, the TRA."
"Sharjah Children Reading Festival has provided us an ideal platform to share the campaign's message with school students and young visitors to the 11-day festival," she added.
The Child Safety Campaign (CSC) was launched under the directives of Her Highness Sheikha Jawaher bint Mohammed Al Qasimi – Wife of His Highness Ruler of Sharjah, and Chairperson of SCFA. The initiative seeks to promote awareness about children's safety, protection and social stability in order to ensure that children are physically and psychologically healthy in a stable, family environment.